Upgrade to the feature-rich Sweden Release
The much-anticipated Sweden release is here!
The Sweden release contains many intelligent enhancements that focus on automation and efficiency, whilst providing additional tools to help your firm advance its compliance obligations within our rapidly evolving regulatory environment.
These new features include Single Touch Payroll as well as enhanced entity management features to help manage your firms 'know your customer' requirements. Another exciting upgrade is the usability improvements made to the Email Management Cycle.
For those clients who've waited for Sweden to get access to the Sign IT electronic signature feature,this enhancement is now available. Please refer to the Estonia R2 release notes for information relating to this upgrade.
Highlights of Sweden's features and other general enhancements are detailed below.
A series of webinars demonstrating the release highlights will soon be announced. Keep an eye on your email for the schedule and registration details.
Sweden software downloads are available from the Client Service Centre and full release notes via the Knowledge Base.
To arrange your upgrade to the Sweden Release, contact your Account Manager.
Get STP Compliant, Upgrade to our Single Touch Payroll (STP)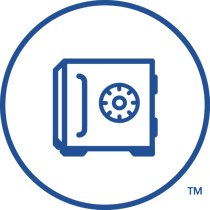 Single Touch Payroll changes the way you report to the ATO. Our streamlined reporting for pay-as-you-go (PAYG) means you'll be able to remit employees' salaries, wages, withholding and super information with every payroll event. End of year processes will be simpler as you'll no longer need to prepare payment summaries.
The ATO has confirmed that with the release of Sweden, LawMaster's payroll module is now Single Touch Payroll (STP) compliant. Using our own STP solution, we've been successful in submitting LawMaster payroll data to the ATO since mid-September. Therefore, with much anticipation, this major feature development is now available to all clients using LawMaster's payroll module.
Sweden contains a number of intelligent tools that will enable a quick and efficient transition to STP. We've developed a comprehensive User Guide to help with your adoption of Single Touch Payroll. Further communications will share more information to support your adoption of STP.
---
Enhanced Client and Entity Management Controls
With an increasing requirement for firms to 'know your customer' we've introduced a new concept called 'Entity Variables'. Entity Variables will assist firms support processes such as client onboarding, client due diligence, verification of identity, anti-money laundering and business development.
Entity Variables are custom fields easily configured to record any type of additional client information such as a Driver's license or Passport details. The Entity Search screen now includes a new Variables tab that will allow you to View, Add, Modify and Delete Entity Variable data. They can be populated through existing LawMaster functionality such as the Reverse Merge or Workflow. Sweden masters all aspects of this feature by enabling the merge of Entity Variables to Word or PDF Document Templates. This valuable enhancement enables you to capture and manage entity data once, and use it across many matters.
With Law Firms requiring more control and compliance when capturing data, Entity Variables will soon become an indispensable part of your entity management process.
---
Streamline the Email Management Cycle
LawMaster's Sweden release streamlines the Email Management cycle, making if faster and easier to complete all of the tasks associated with effective email management.
By introducing changes to our Email Management interfaces, LawMaster assists users in efficiently processing email at the point of saving the email as a folio. This eliminates the need for time-consuming subsequent updates.
These changes enable users to perform the following tasks when processing an email in LawMaster:
Save and classify email attachments as separate folios

Amend email attachment Folio Precis, Info Type and Override the File Name

Create a bring-up

Record your time on both inbound and outbound emails
Another handy feature is with the folio view. Emails with attachments now display the email icon with a paper clip symbol.
---
Flexible amendments to Time Records
It's always been possible to amend a Time Record, but in Sweden we've added even greater flexibility to this task making it easier to manage your time.
With appropriate security settings, you can now amend the Activity Code or Expense Type, Units, Amount and Narrative of a Time Recording Entry. Modification to the cost transaction results in the reversal of the original transaction creating a new cost transaction.
Improve the quality of your communications when distributing LawMaster Forms documents. Customisable email subject, attachment name, and message body provide clarity and context to saved and sent forms.
Use relevant Form fields to configure a standard Folio Precis and Folio Override File Name for saved Forms.
You can also configure the Attachment File Name, Email Subject and Email Body for Emailed Forms.
Through the Forms Enquiry window, a new button has been added to Edit Forms called 'Set Templates'. The variables available for that form are clearly displayed for both the folio and email templates.
---
Refresh Folio ID and Version Details in Word Folios
The Sweden release introduces a new method that adds the LawMaster Folio ID and Version details as Custom Properties in Word documents. The values for these Custom Word Properties are updated when creating, editing or modifying folios. Custom Word Properties can also be merged through the use of placeholders in Document Templates.
Inserting LawMaster's Custom Word Properties as DocProperty field codes in the header, footer or body of a Word document ensures accurate alignment between the produced document and its LawMaster record.
LawMaster's Trust Accounting functionality has been upgraded in Estonia to provide enhanced support for EFT transactions, including:
The sequencing of EFT Payment numbers for each bank account.
Implemented EFT Payment requisitions improving compliance with EFT payments made from a trust account.
---
Other Enhancements for your Firm
Sweden contains many other improvements that will benefit your firm, including:
LawMaster is now supported on SQL 2017.

An upgrade to Dev Express 18.1 provides improved grid controls, general performance and reliability improvements.

Searching for an Alias will return results consisting of both the Entity with that Alias and any Plural Entities of which that Entity is a part.

Narrative that appears in Trust Transfers can be configured from Parameters.

Creating a new Version of a Folio inherits the Information Type of the original Folio.
---
Fixes and Performance Enhancements
The Sweden Release includes some of the following performance improvements and fixes:
The Cabinet items grid now correctly saves the sort order when sorted by grid column.

The issue where page numbers were not displaying correctly on the last pages of a Cabinet Export to PDF has now been rectified.

The issue where the Deed Packet Number was unable to increment the second (packet no) and the third (document no) group of numbers once the existing padded number length was exceeded has now been rectified.

The issue where Input Payment Vouchers were not retaining/refreshing the Entity ID and Payee values correctly on subsequent vouchers has now been rectified.
---
Preparing for the Sweden Release...
To help you plan your upgrade to Sweden we would like to share some very important information with you.
Payroll Clients
All firms using LawMaster Payroll that were classified as a substantial employer as at 1st April 2018 (20 or more employees) have until 31st March 2019 to upgrade to Sweden and commence reporting via STP. Your firm is covered by LawMaster's deferral notice up until this date, after which you will need to apply directly to the ATO for an extended deferral if not upgraded to Sweden.
Hosted Clients
For clients hosted by LawMaster, please start to liaise with your Account Manager to co-ordinate your upgrade.
On-Premise Clients
For clients hosting on premise you'll need to check if your IT Infrastructure meets the requirements for the Sweden Release.
*Please be aware that Windows Server 2008 and SQL 2008R2 are NOT supported with the Sweden Release. If you are running these versions, you will first need to upgrade this software to supported versions prior to upgrading to Sweden.
ATO requirements specify the use of HTTPS between Client and Server, and this may require updates to your LawMaster Server configuration. Again, please contact your Account Manager to discuss your upgrade options.
---
Ready to upgrade to Sweden?
We're here to help. More information on the Sweden Release, including Software Downloads and Release Notes, can be found in the Client Service Centre, or in our new Knowledge base.
Your Account Manager can help with any enquiries, implementation advice and configuration for your firm's needs. Contact LawMaster to begin your upgrade to Sweden.